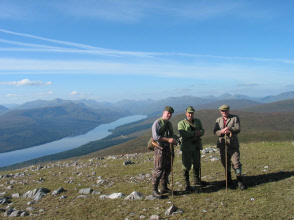 Hill Walking
There are several tours available to suit your fitness level. The hills surrounding Loch Arkaig provide a variety of different walking routes from easy walks to long more challenging ones. Although there is only 1 Munro (over 3000ft or 914m), most of the hills are over 800m and on a good day the views are spectacular.
Tours will take you on a route that is suited to your ability and can be arranged for a half or full day. Various points of interest and local stories will be relayed to you and hopefully you will see some wildlife on your trip too.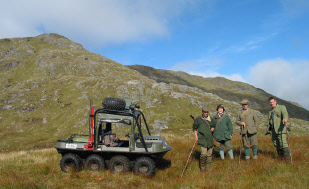 Argo Tours
If you are less adventurous and would still like to see the views without climbing the hill, you can get a lift in the Argo. The Argo is an 8 wheel drive machine designed specifically for use on the hill and can take you up to over 2000ft where you can then go for a walk, take pictures or have a picnic. If you would like to go right to the top, then it is not a problem as the vehicle will go just about anywhere.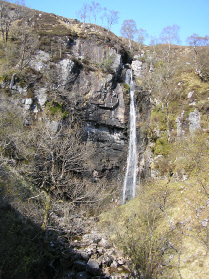 These tours are again in small groups of 6 or less, so you will be more likely to see wildlife and all your questions can be answered.